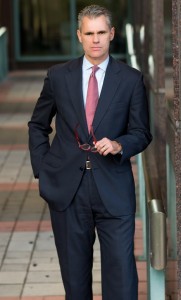 Edward D. "Ned" Reagan has been practicing criminal defense in Palm Beach County since 1994. He has tried over 125 jury trials to verdict with cases varying from DUI to Sexual Battery to Capital Murder, where the State of Florida was seeking the Death Penalty. His cases have been shown live on Court TV, 48 Hours, and Dateline.
Mr. Reagan is a 1988 graduate of Youngstown State University where he earned his BSBA with a major in Accounting. After working 2 years as an auditor for a major mall developer in Ohio, he continued his education at The Thomas Cooley School of Law, graduating with his J.D. in 1993.
From 1995-1999 Mr. Reagan worked for the Fifteenth Judicial Circuit Office of Public Defender serving in both misdemeanor and felony divisions. There, he developed his trial advocacy skills representing those without a voice; the lowest of the low, and in doing so developed a reputation as a fierce trial lawyer. In 1999, he joined the law firm of Mitchell J. Beers, PA.  After two years, the firm became Beers & Reagan, PA, where he continued to practice criminal defense until 2003.
In 2003 Mr. Reagan started Edward D. Reagan, PA, where he continues to practice state and federal criminal defense exclusively. Mr. Reagan is an accessible and conscientious practitioner who operates under a very simple belief: "If you do something good for someone they will tell two (2) people, but if you do something bad they will tell ten (10) people." To Mr. Reagan, reputation and credibility is everything. Mr. Reagan believes in being 100 % percent honest with the client and will not make unrealistic promises in order for the client to hire him, nor will he create an impression that a person will go to jail or prison if you don't hire him. Unfortunately, many attorneys will take advantage of their client's fear in these situations and because of a client's vulnerability, they may make a poor decision in getting the best representation for their criminal matter.
Mr. Reagan believes that each of us has a responsibility to make our profession better and to insure that the general public is treated fairly when dealing with attorneys. Mr. Reagan has been an active member of the Palm Beach County Bar Association, having served as president of the North County Section of the Palm Beach County Bar Association and as a Director of the Palm Beach County Bar Association for the past four (4) years.  In addition to his bar service, Mr. Reagan has been appointed to serve on one of the Fifteenth Judicial Circuit Grievance Committees, where he investigates grievances filed against attorneys here in Palm Beach County..
Why hire Edward Reagan?
Edward Reagan believes in clients having accessibility to him once retained and always keeping the client informed on the status of their case. He believes in the saying,
"If you do something good for someone they will tell two (2) people, but if you do something bad they will tell ten (10)."
This very simple saying has served his clients well in providing the highest quality of criminal representation available. Mr. Reagan handles all criminal cases from DUI up to Death Penalty cases where the state of Florida is seeking to execute the defendant. He has tried more than 125 Jury Trials to verdict. Since 2004, Mr. Reagan has argued three death penalty cases to verdict before a jury and in each case received a life recommendation from the jury. In each case, his client avoided being sentenced to death.
Most cases are not death penalty cases, but Mr. Reagan treats each case knowing that the situation each client is in is the most important event of their life. A criminal case can change a person's status in society by becoming a convicted felon, as well as their freedom. Representing an accused client is an awesome responsibility and a person should be sure that the lawyer standing next to them in court sees them as a person and not as a means to earning an income.
Contact Edward Reagan to receive a free evaluation of your case and see what he can do about getting a good person like you out of the bad situation you are in.
CALL 561-832-7443
---
Andres Zornosa, Esq.
Associate
Education
Florida State University, B.A., 2010
University of Miami School of Law, J.D., 2015
Bar Admissions
The Florida Bar, 2015
Andres Zornosa is an associate at the Law Office of Edward D. Reagan, P.A. in Jupiter, Florida. Mr. Zornosa received his Bachelor's Degree in Finance at the Florida State University College of Business. Mr. Zornosa received his Juris Doctor from University of Miami School of Law.
While a law student, Mr. Zornosa participated in the Law program's Health Rights Clinic as a Legal Intern. In that position, Mr. Zornosa assisted low-income, health-impaired clients with Social Security, Immigration, and various welfare issues. Mr. Zornosa assisted his clients in becoming US Citizens by representing them in their Naturalization interviews.
Mr. Zornosa did an internship with the Honorable Rodolfo Ruiz of the Eleventh Circuit, where gained a valuable and unique insight into how the justice system works from a judge's perspective. Mr. Zornosa researched and drafted memorandums of law in both criminal and civil matters for the judge.
In Mr. Zornosa's final year of law school, he was able to do a Certified Legal Internship with the Miami-Dade State Attorney's Office. Under the supervision of licensed State Attorneys, Mr. Zornosa was able to speak in court and represent the State of Florida in criminal misdemeanor court. He conducted multiple bench trials and interviewed witnesses, officers, and victims of crimes.
Mr. Zornosa completed an advanced Litigation Skills Program. The course was taught by experienced attorneys and judges and was designed to help students learn how to litigate a case from start to finish by developing a full range of both pretrial and trial practice skills. The course developed pretrial skills in client interviewing, pleading, deposition and discovery, investigation, arguing motions and negotiation. It also helped develop trial advocacy skills including jury selection, opening statements, direct and cross examination, objections, exhibits, trial technology and closing argument with a final trial at the end.
Since joining the law firm after law school in August 2015, Mr. Zornosa has been co-counsel in multiple victorious DUI trials. He is an active participant in trial preparation, and conducts extensive research and motion practice on behalf of our clients.
---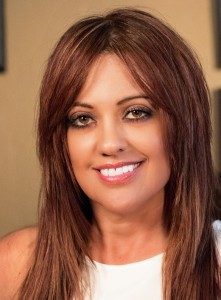 Joelle Ash
Legal Secretary/Paralegal
Education
Bachelor's degree in Criminal Justice from South College.
Phone: (561) 832-­7443
Fax: (561) 683­-9970
Email: Joelle@edrpa.com
Joelle Ash joined the firm in 1999. She has over 20 years experience in criminal defense and in the preparation of legal documents such as motions, appeals, federal, and more.
Prior Experience:
1997 – ­2001­ Mitchell J. Beers P.A.
2001 – ­2003 ­ Beers & Reagan PA
2003 – ­2004­ Mitchell J. Beers & Associates
2005 ­present­ Edward D. Reagan PA